Moroccan Travel In Morocco Trekking In Morocco: Berber villages : Atlas Valleys & Villages Berber Trek Toubkal Ascent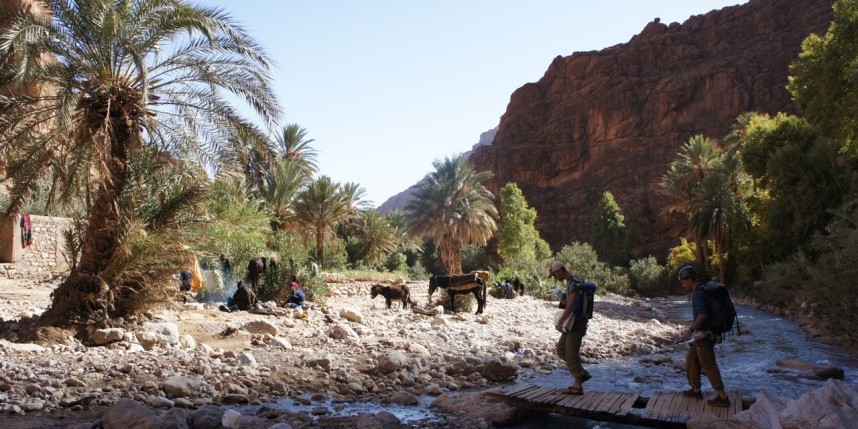 Climb Morocco's friendly guides will take you on a memorable climbing experience in some of Morocco's most interesting and exotic climbing locations. We currently offer multi-day guided climbing in the Todra Gorge, Morocco's premier rock climbing location, as well as, traditional climbing adventures near Tafraoute in Jebel El Kest. We also guide day trips in two hidden gems near Marrakech, Ain Belmusk and Zuhelika and high in the High Atlas at Oukaimeden. So whether you want to climb hard for a few days in the Gorge, or have a relaxing day of climbing in a peaceful river valley or surrounded by beautiful mountain peaks, we can make it happen for you. Our certified guides provide you with climbing gear, experienced instruction and guided climbing, and insight into Moroccan climbing, culture, and language. We currently guide single pitch rock climbing. Click on "Learn More" above in order to see details on some of the climbing experiences we provide. We would love to hear when you are hoping to come and what your climbing expectations are, so that we can get to work planning an unforgettable climbing experience for you in Morocco.
so that we can get to work planning an unforgettable climbing experience for you in Morocco.
Day Climb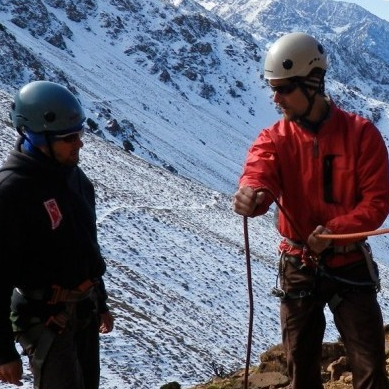 Want to include a full day of rock climbing into your holiday or trip to Morocco? No matter what your experience or climbing ability, there are beautiful areas to climb with routes to challenge all levels within proximity to Marrakech.
Multi-Day Adventure
Looking for an epic adventure? Look no further than our multi-day climb. Visit the stunning and famous Todra Gorge for a climbing trip that you'll never forget, or try out another location where you can spend multiple days perfecting your skills.
Learn to Climb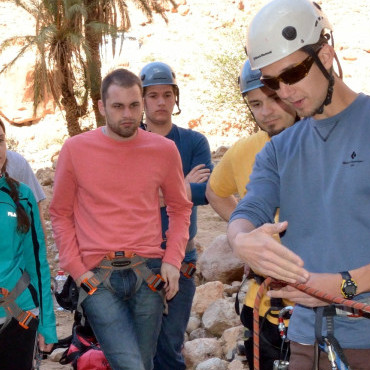 Never climbed before? Not a problem! We'll start from the beginning and teach you all the skills you need to enjoy climbing. Learn the basic from tying knots to belaying to climbing movement and technique. Our guides are professionally trained and passionate about teaching you how to climb.
Independent Climber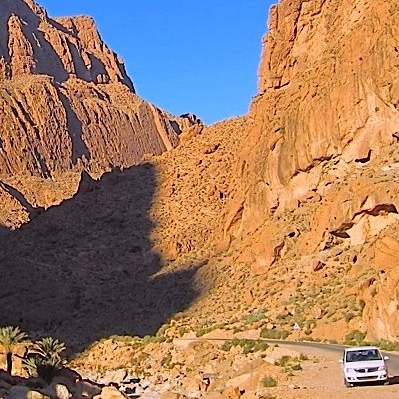 Are you an experienced climber or group coming to Morocco to climb on your own with your equipment but need some help with logistics, planning, local area, travel, and route info? Check out our Independent Climber service designed just for that purpose.